Time to start on the suspension control arms. Before we get too far into it we are going to need to make a bunch of bushing tubes as they are common to all the control arms. These short tubes are welded to the ends of the control arms, have bushings pressed into them and provide the pivot points for the suspension arms to swing.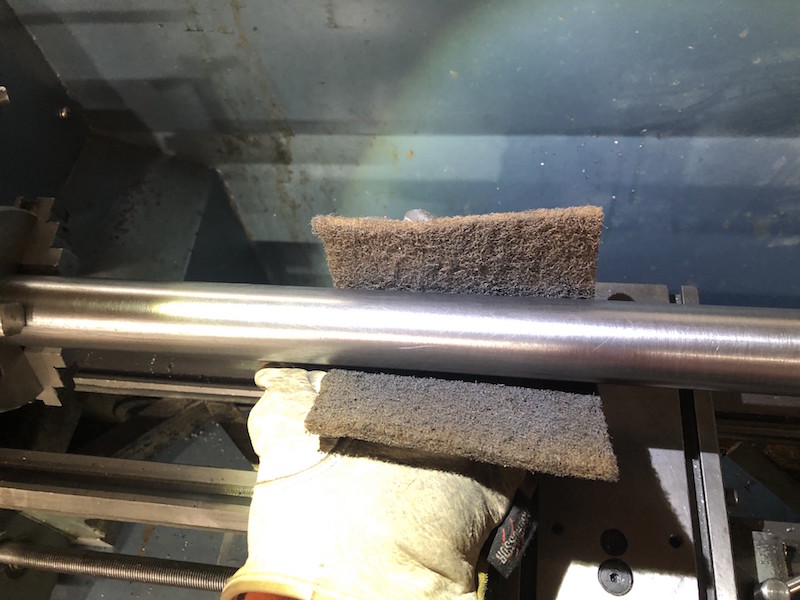 Lengths of 1-3/8″ DOM tubing (1/8″ thick wall) are cleaned using the lathe and a brillo pad. It is a lot easier and less work to clean the whole tube than try to clean the individual bits later.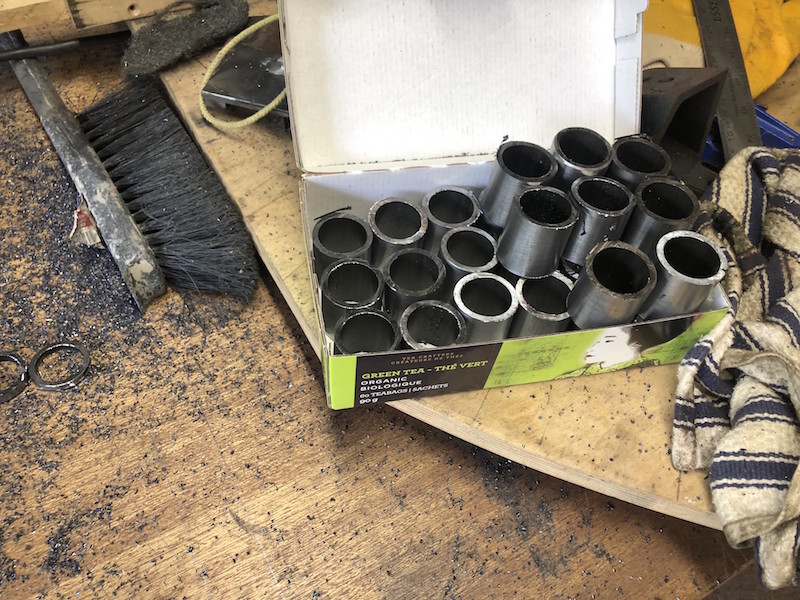 The chop saw is used to cut the tubes to length (about 1-3/8″ long), it does a good job but a bit of a clean up is required.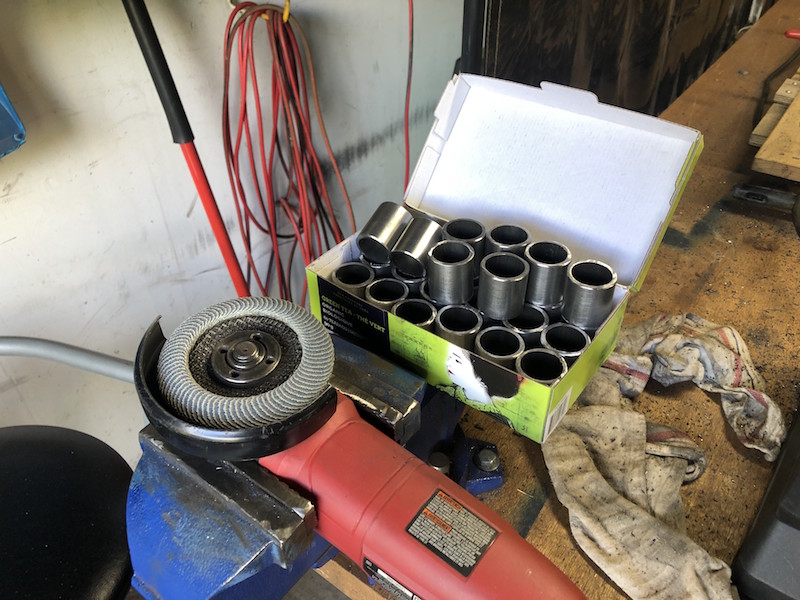 A flapper disk removes the large burs and then I used the lathe to lightly face the tubes and and make a small bevel to the inside edge of each piece.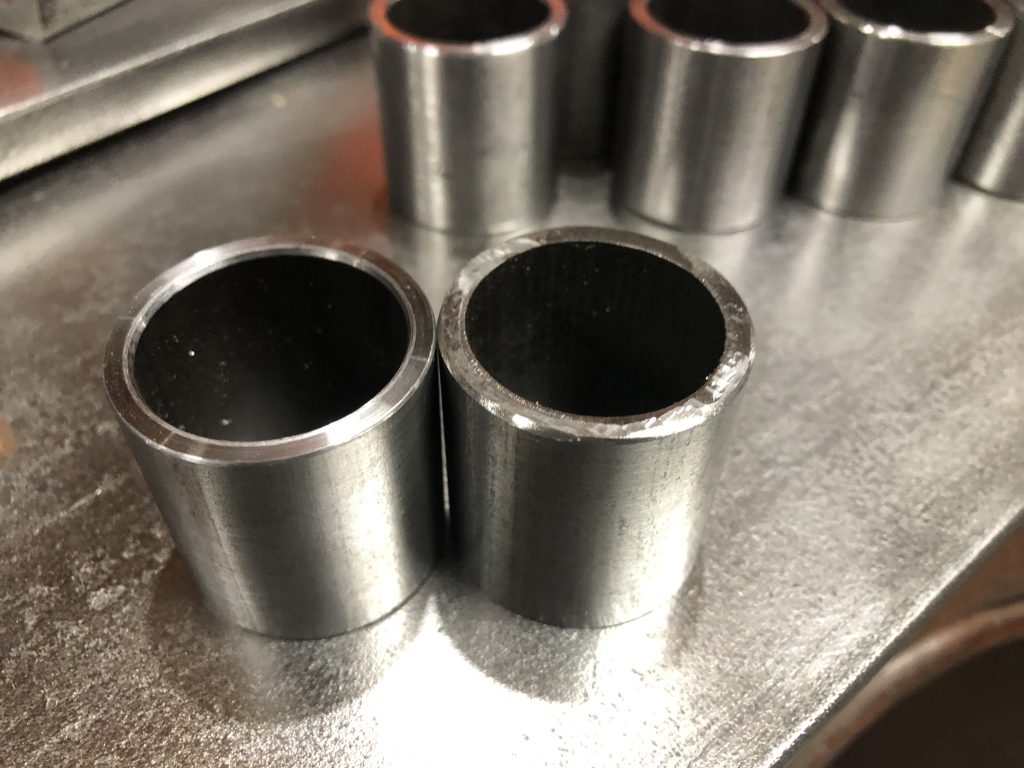 After and before.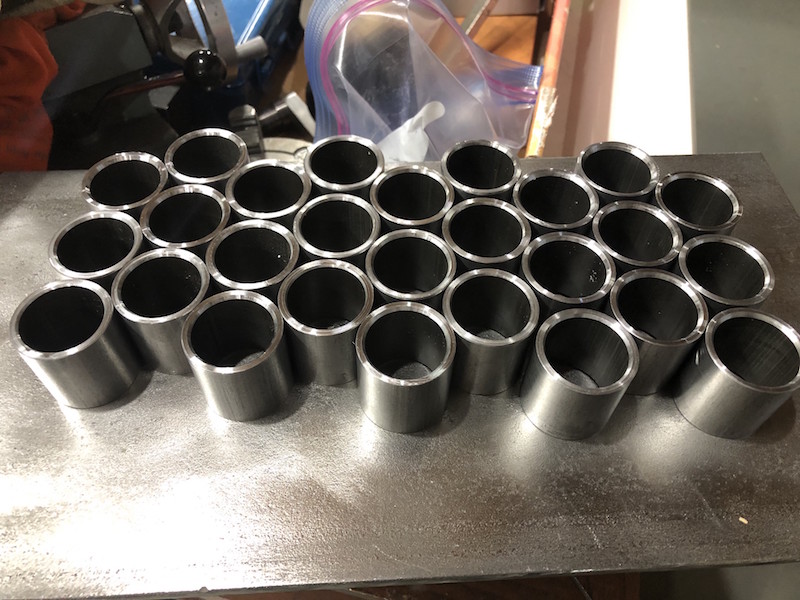 That's a good days work.