Before the car frame gets hung up for the year we will be making motor mounts for the Suzuki engine.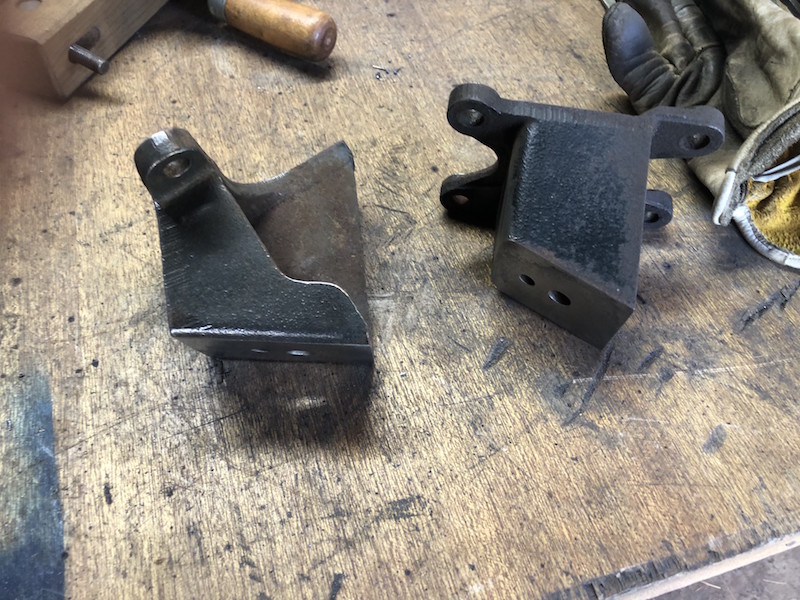 These are the cast steel motor mounts that came out of the Suzuki Samurai. While they won't fit the new frame parts of them may be useful. I use the 4 hole casting as one mounting plate and will make a simple plate for the other.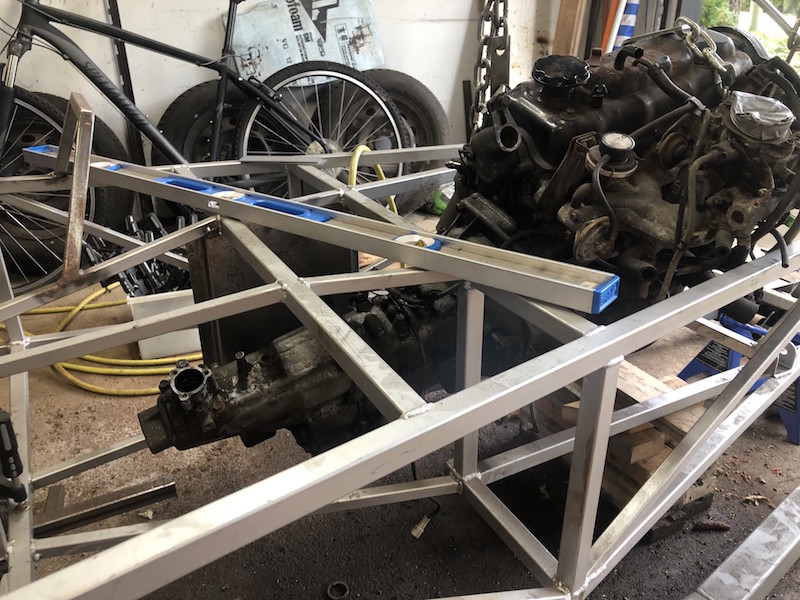 Used the engine hoist to put the motor in the frame, then leveled it and blocked it in position.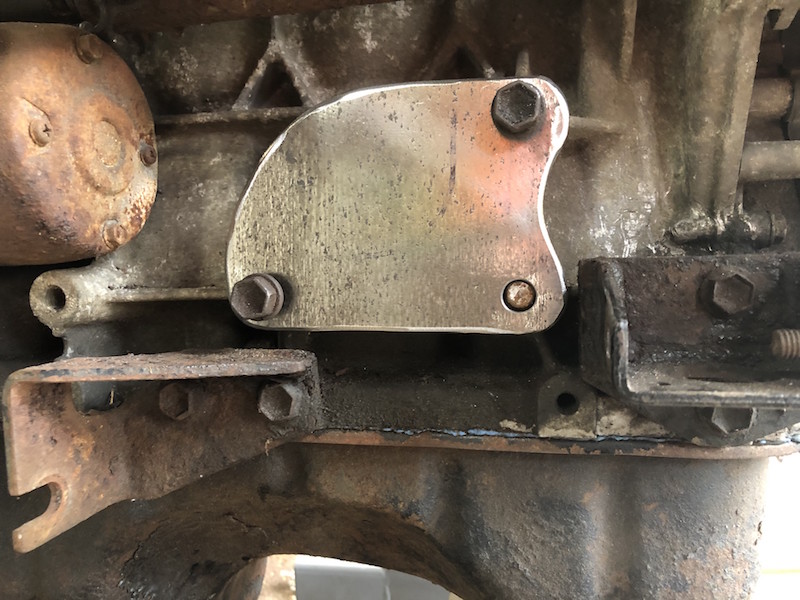 I made the mounting plate for one side of the motor and added a filler piece to the cast mount I was reusing.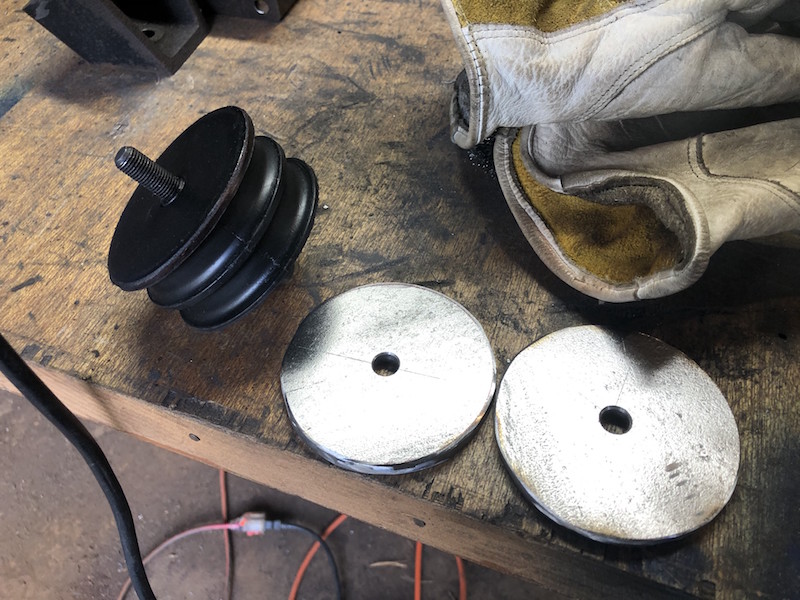 I ordered rubber motor mounts from an old Land Rover model because they were simple. I made round top plates for them and welded on upright tubes. I cut some flat plate and drilled it to act as the base for the motor mounts on the car frame.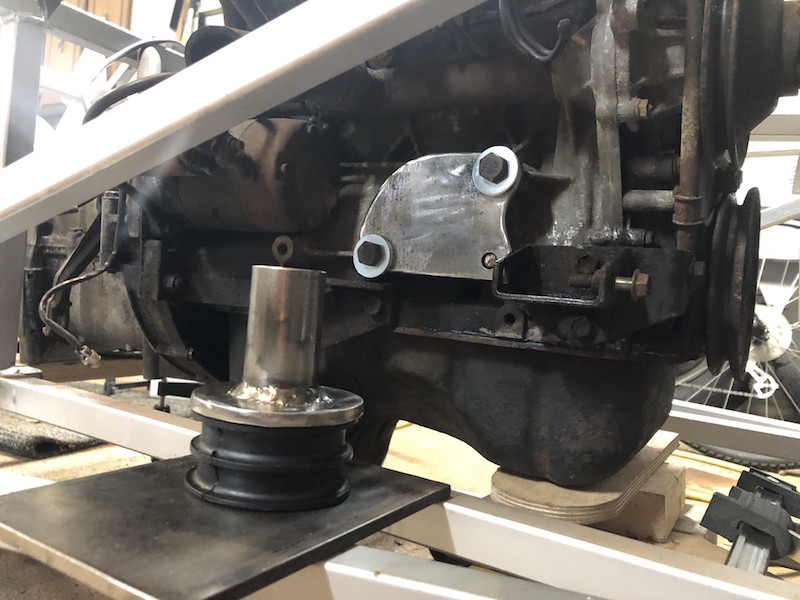 Here is the basic set up on one side. The base plate will be trimmed to match the frame members that it covers and a piece of square tubing needs to span between the mount tube and the mounting plate on the engine. The square tube will need to be notched at one end (to fit the profile of the round tube) and cut at an angle on the other to mate up with the mounting plate.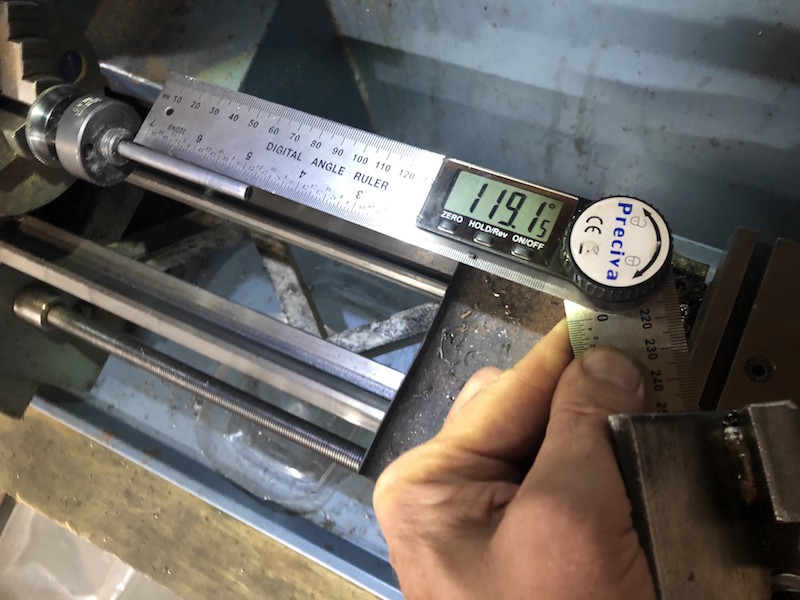 The first attempt at tube notching for production! The angle between the drill bit and tube holder is set with a Digital Angle Ruler. Then the hole saw is mounted, the tubing is clamped in position and the cutting commences. Hole saws are very coarse and so great caution and patience is needed to make a good cut.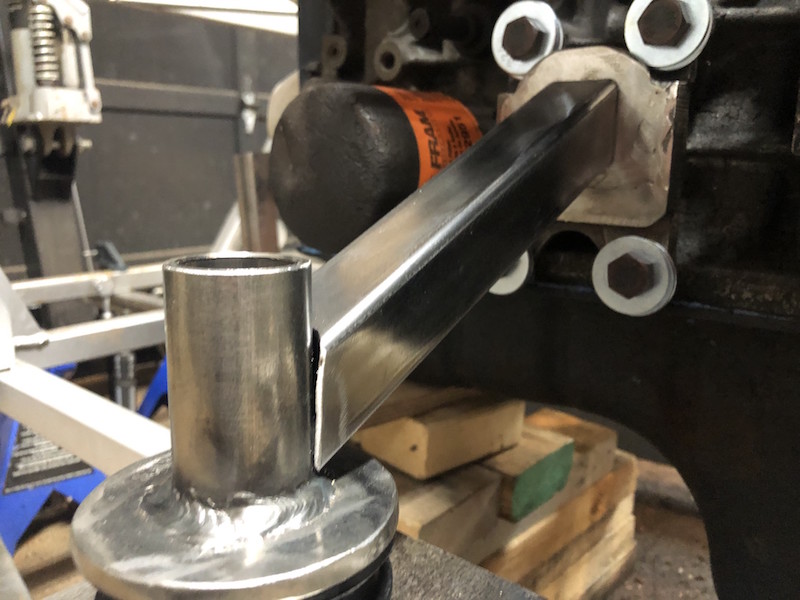 All goes well and the square tubing fits nicely.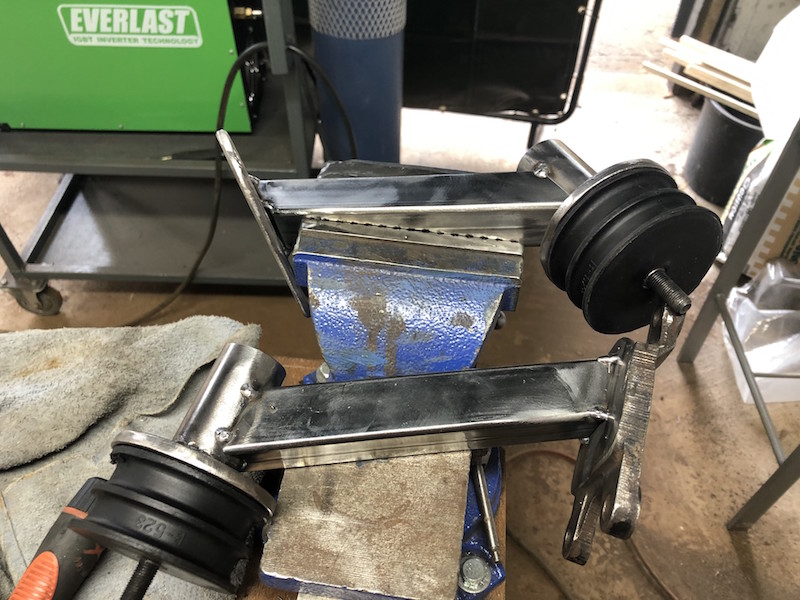 Both mounts tacked and ready to be fully welded.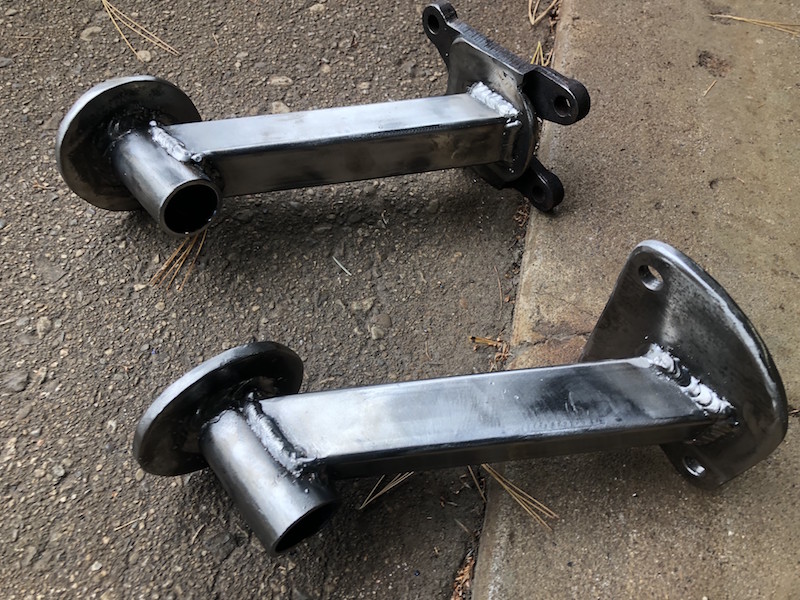 Fully welded and cooling.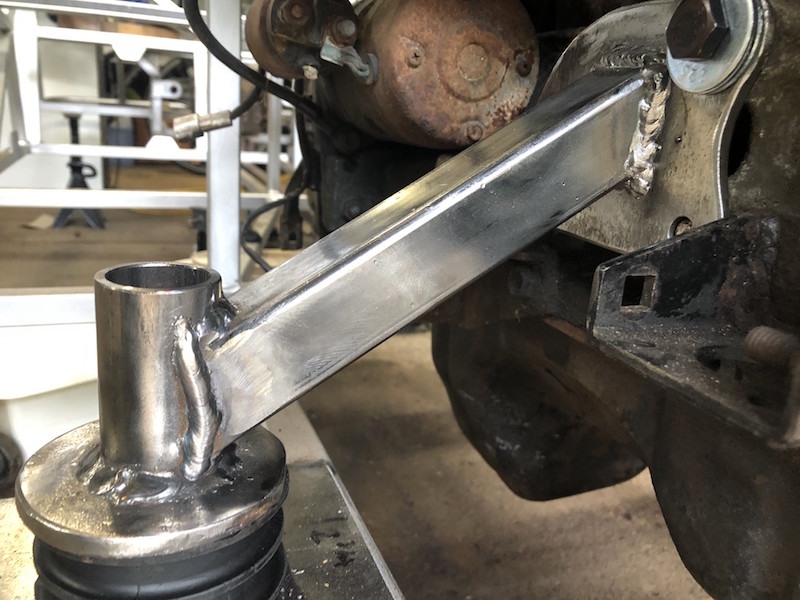 Actually holding up the engine!