The end of summer is marked by the annual Boyz Camp-O-Ree. 2022 was a milestone event – celebrating 30 years of "camping like it's 1991"! Tom came in from New Brunswick and the plan was for Paul and I to drive back with him, check out their new homestead and do some machining on his lathe.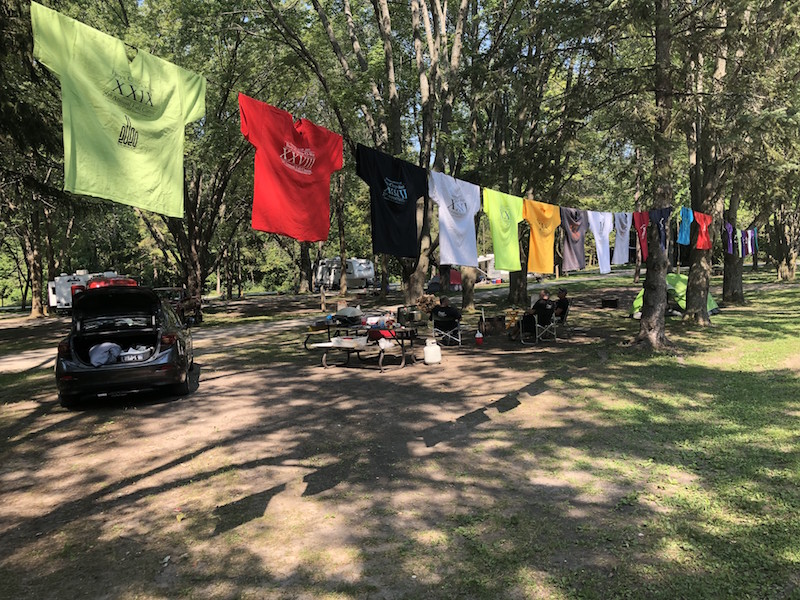 All the usual suspects were at Camp-O-Ree and the event included a static t-shirt display entitled "Camping through the years". A good time was had by all. Before hitting the road I needed to do some pre-work.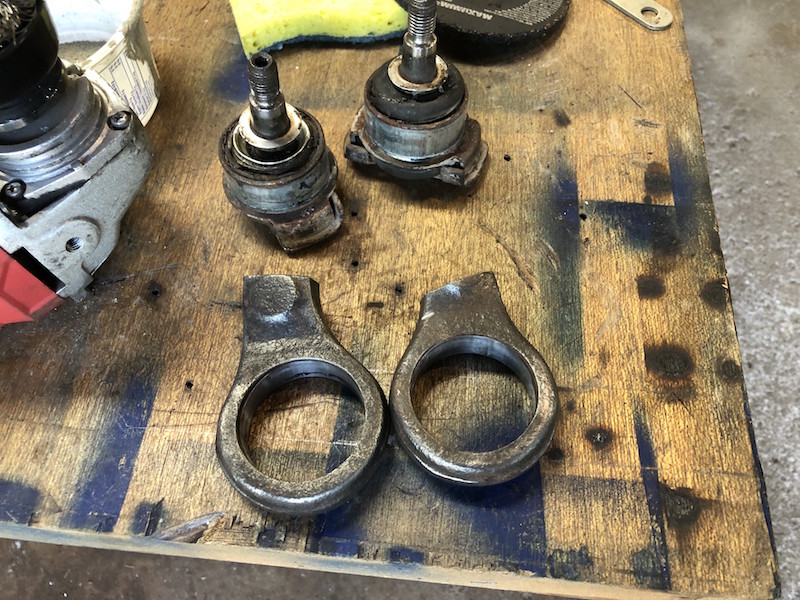 These are the ends of the BMW front control arms that were cut off before the car was sent to the scrapyard. The plan is to reuse them in the new Locost control arms. They are part of a heavy steel casting and need to be trimmed and turned on a lathe to get them ready.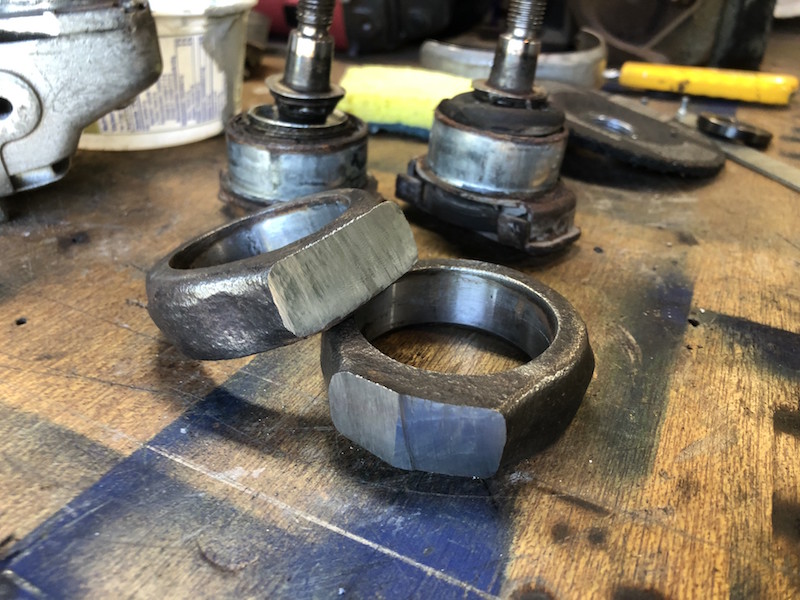 Trimmed with the chop saw, cleaned up with the angle grinder and ready to visit the lathe.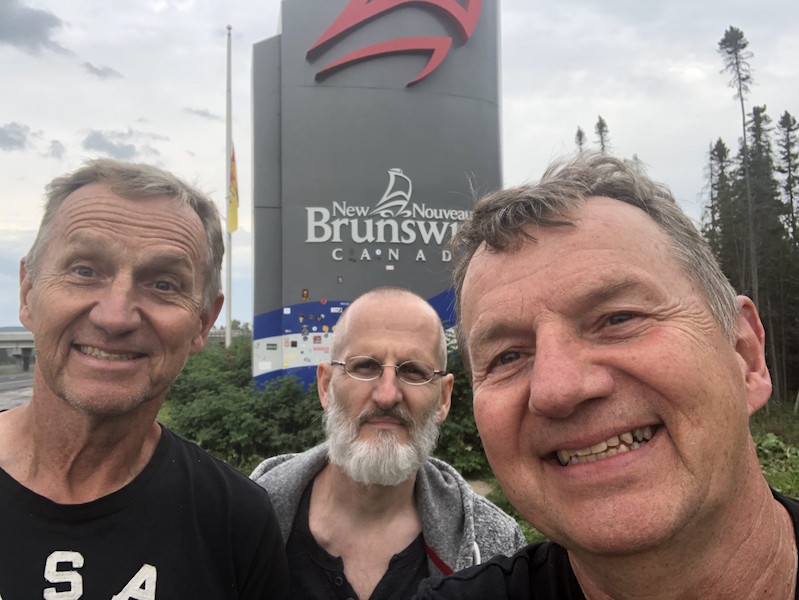 We made it to Nackawic, saw "the" sight and helped do some yard work.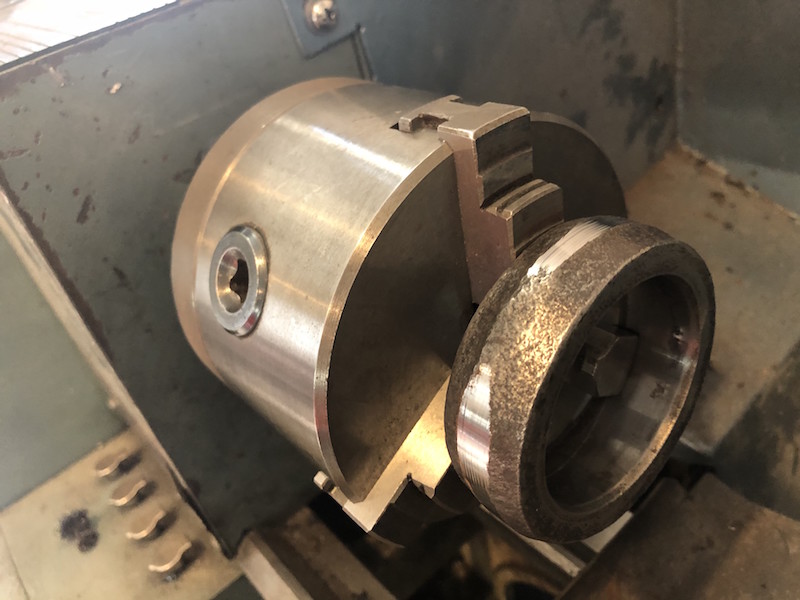 Tom gave me a quick lesson on using the lathe and I was able to clean up the front ball joint holders. I hadn't operated a lathe since grade 10 shop class and was pretty rusty. Tom insisted that I "borrow" the lathe since he figured I would have a lot of need for it in the next while. Boy was he right! With the lathe loaded in the trunk of the car Paul and I headed back to Toronto.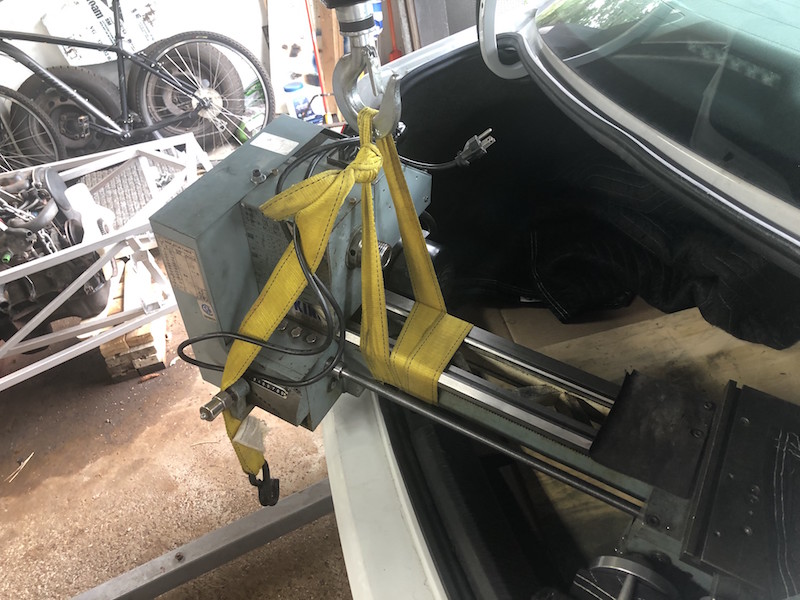 Thankfully I had the engine hoist to get it out of the trunk. Next problem how to get it into the basement?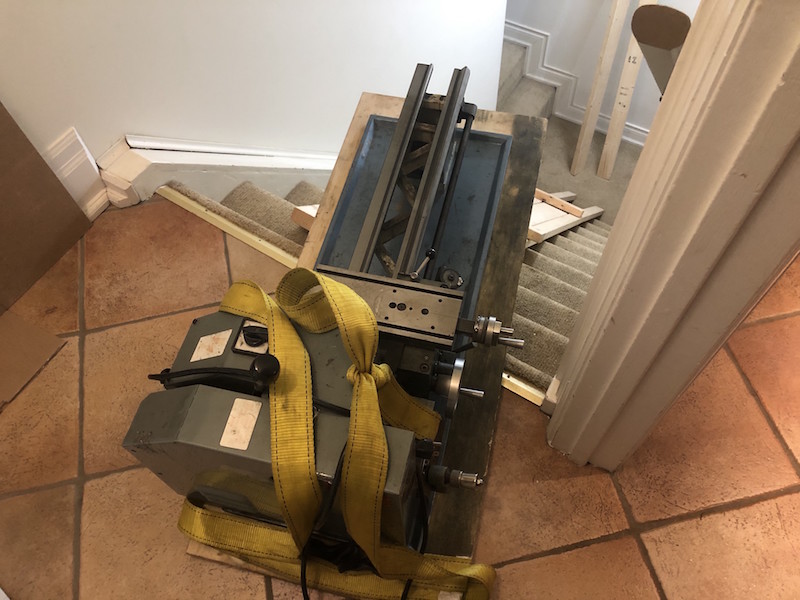 Emily didn't think it was a good idea to just "go for it" and try to hump it down the stairs (smart girl). I made a ramp and it slid down very easily with everyone supervising.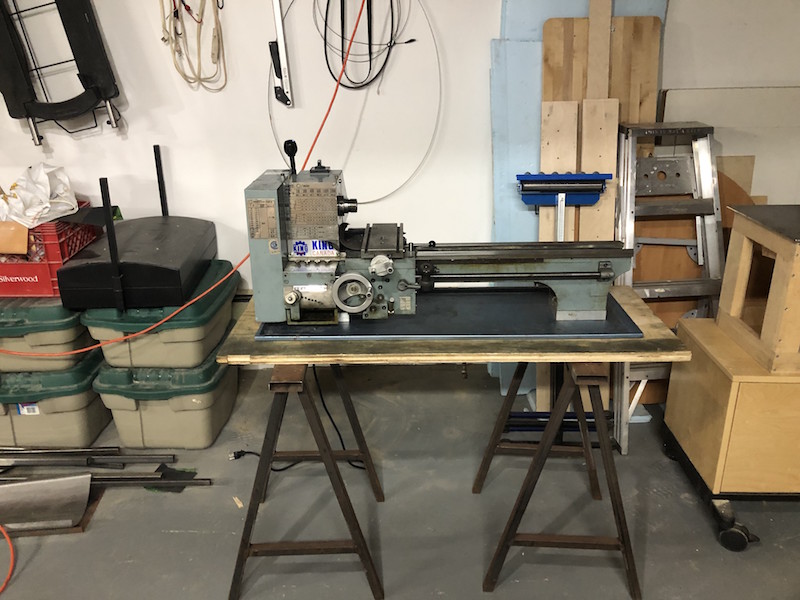 Here it is, happy in it's new home!