Ok, so a welding cart is not really a vehicle but it does have a frame and wheels so it is a step in the Locost direction.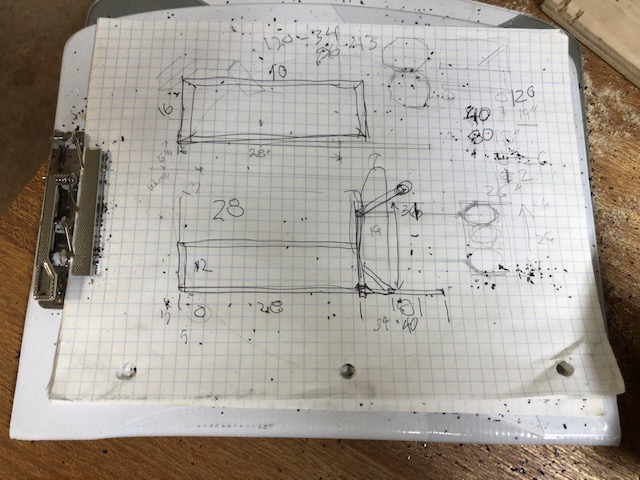 It's good to start with a plan. In this case I have gone with PAD (Pencil Aided Design) for the welding cart rather than CAD. I will have to go digital sooner or later…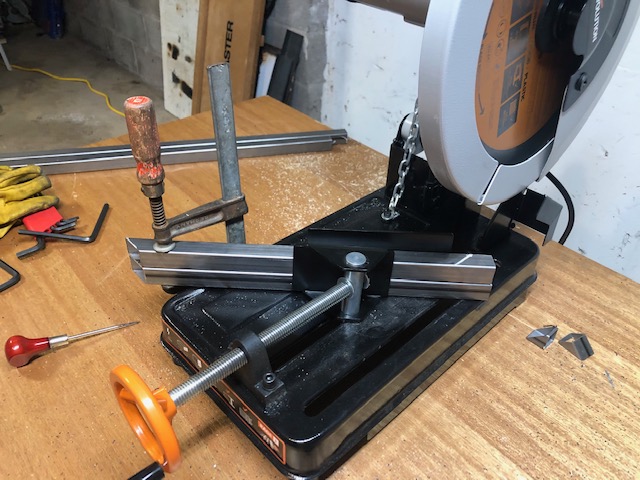 Cutting components for the frame with the chop saw (two at a time) to ensure matching pieces are identical. I am using 1″ square 16 ga. tubing – the same material used in the Locost frame.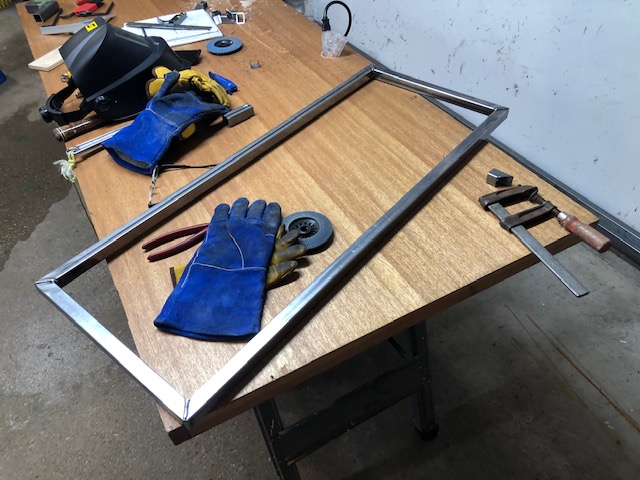 Bottom frame welded together. Keeping things flat is more difficult then getting them square. A steel welding table to clamp the tubes on would be a great help.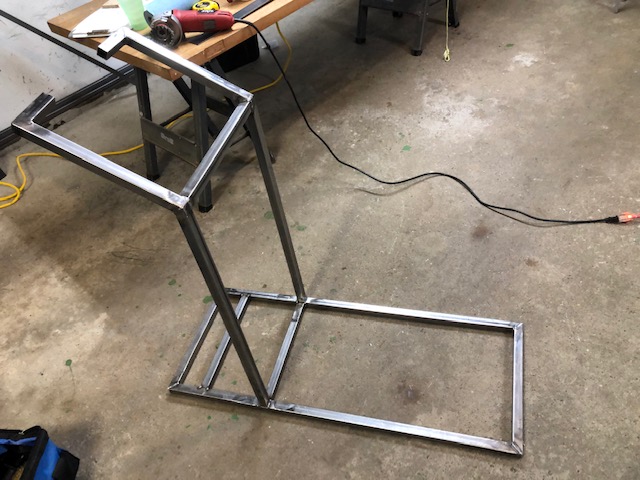 Starting to look like the plan!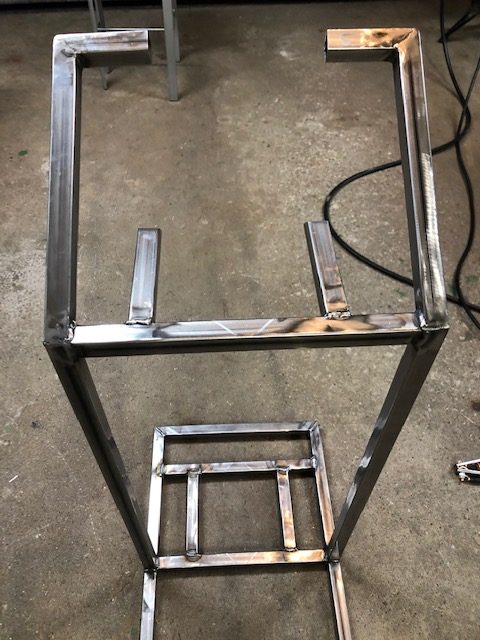 The Good, The Bad and the Lumpy.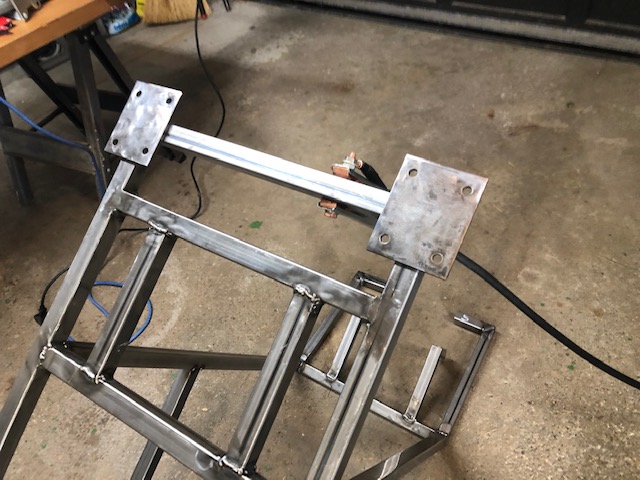 Something to attach the wheels to.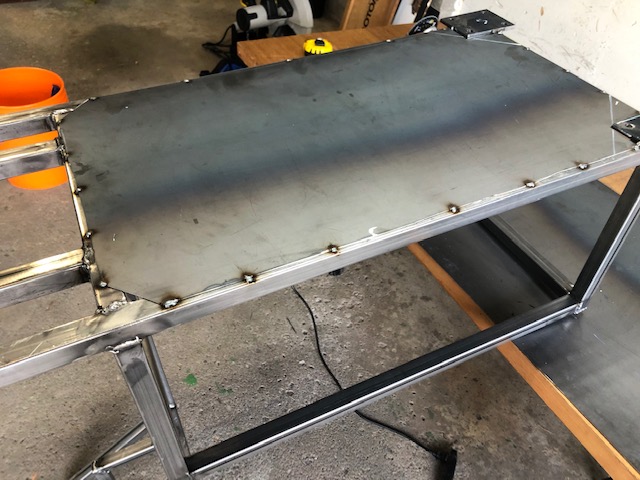 Stitching the bottom shelf to the frame.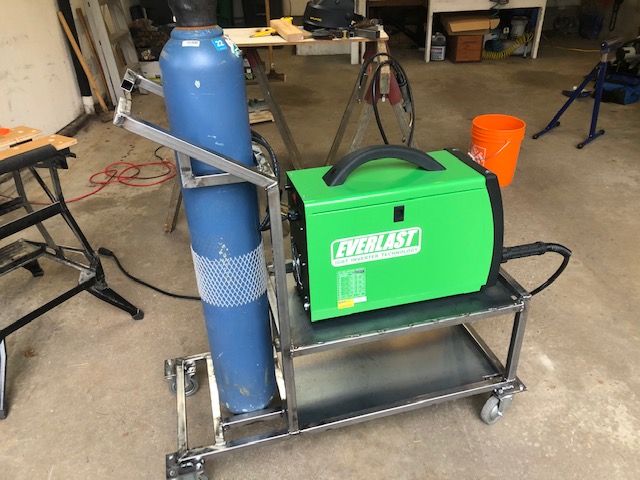 Wheel detail – nice weld!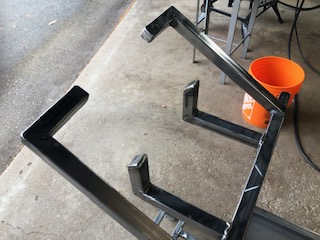 Capping off all the open tubes, a lot of angle grinder work required.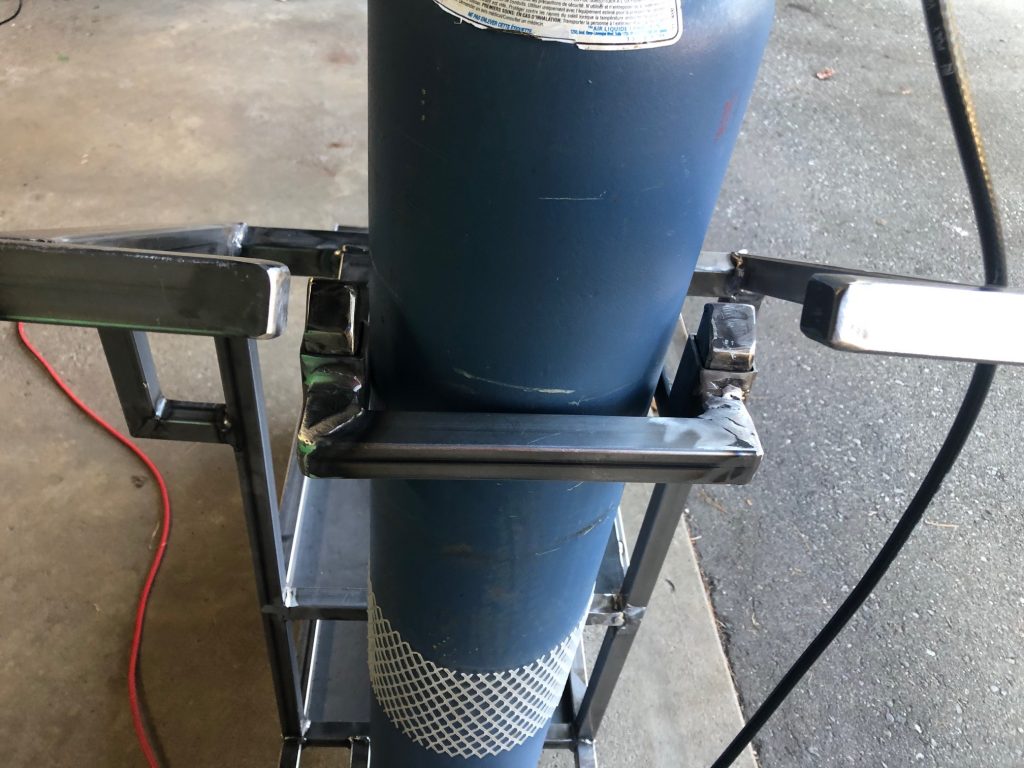 The tank holder slips over the two horns to secure the tank.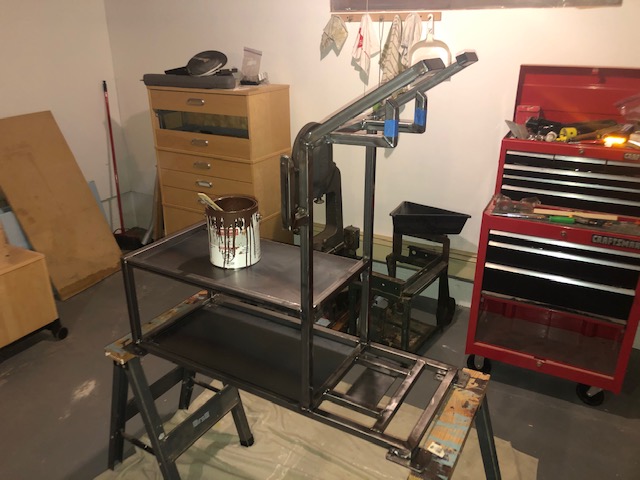 Into the basement paint shop for primer and paint. This was a bit of a disaster as Tremco rust paint is oil based and really smells up the house. Battle ship grey was applied in the garage despite the cool weather.