I'm Back!
Okay, I did promise to keep on top of the blog when I last posted two years ago (December 2021 yikes!). In my defense, it has been a busy time and car progress has been a bit "spotty" so I never really got into the blog. Sorry about that.. but let's get on with the story.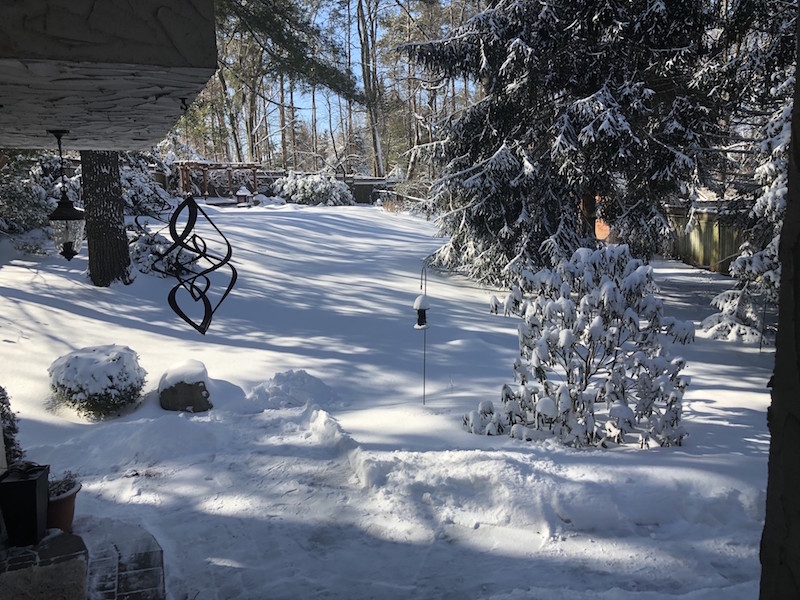 The winter of 21/22 came, stayed a while, and went…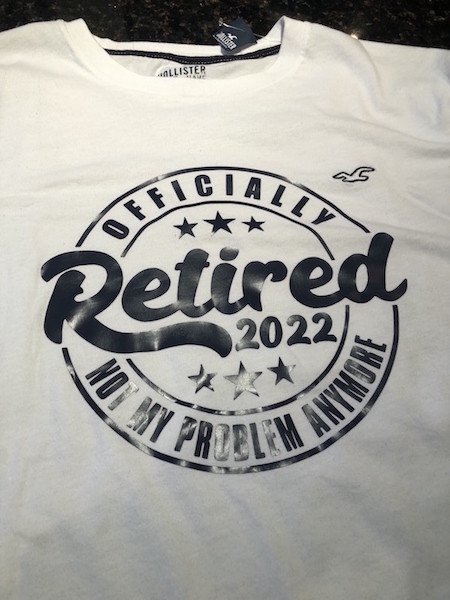 and when it did I got to retire – complete with Lo-Cost 7 car cake and custom "G.T.F.O." license plate!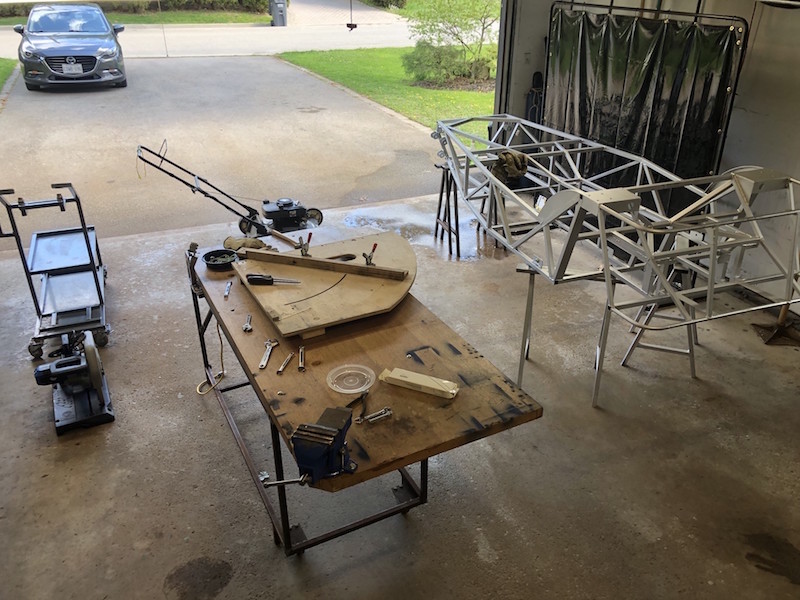 The car eventually came off the ceiling and work could commence.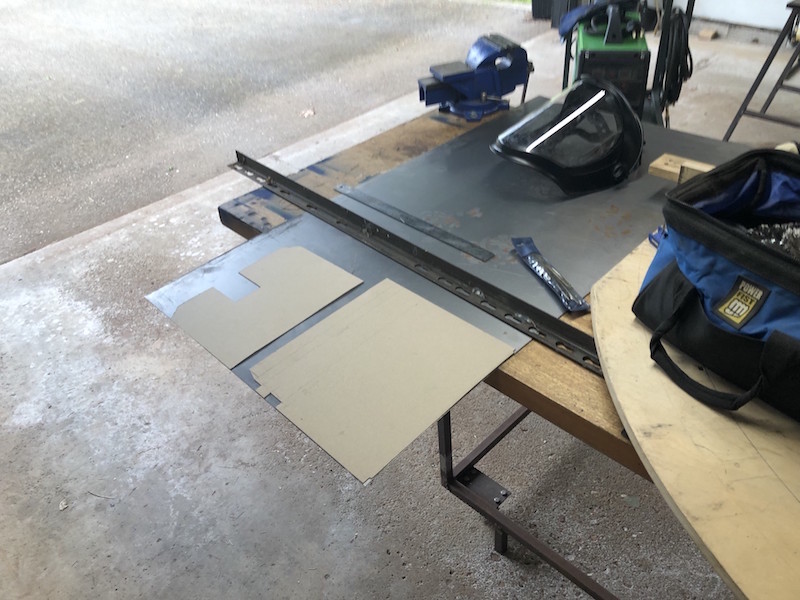 Cutting sheet metal for the firewalls.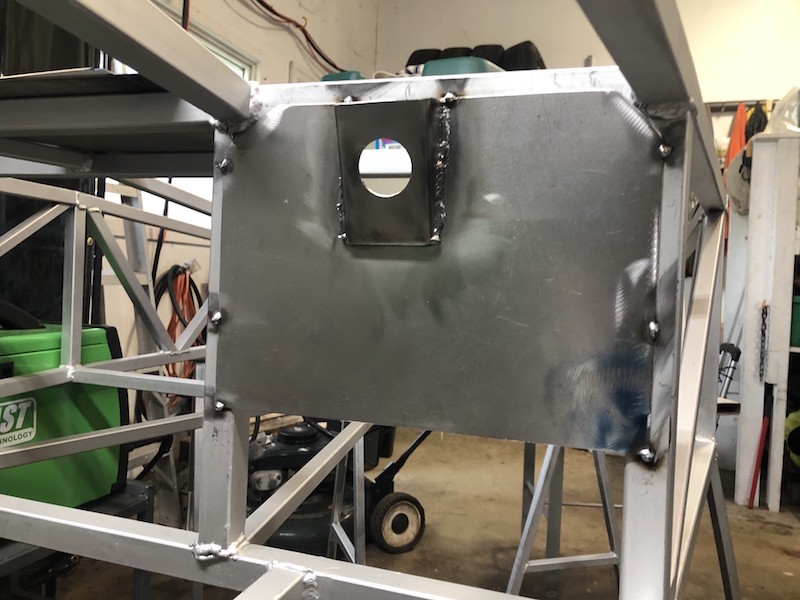 Tacked in place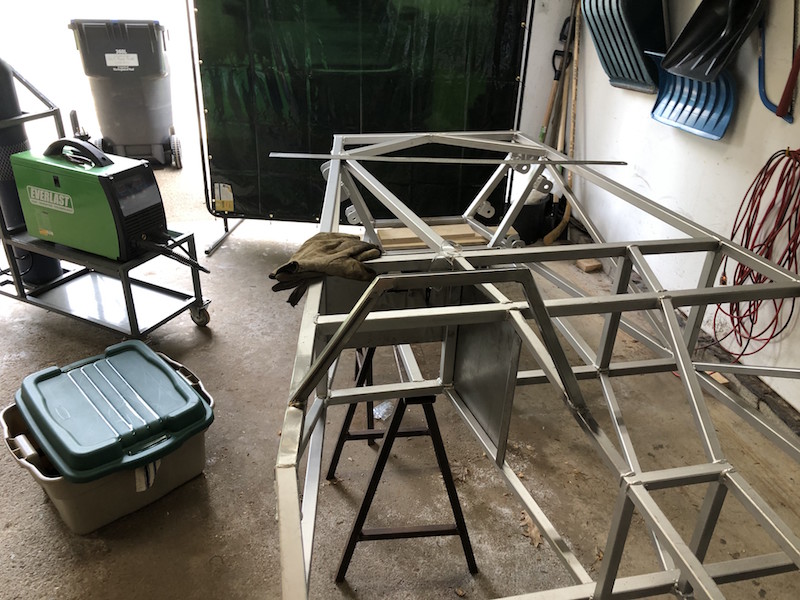 Added the driver's side steering and dash frame.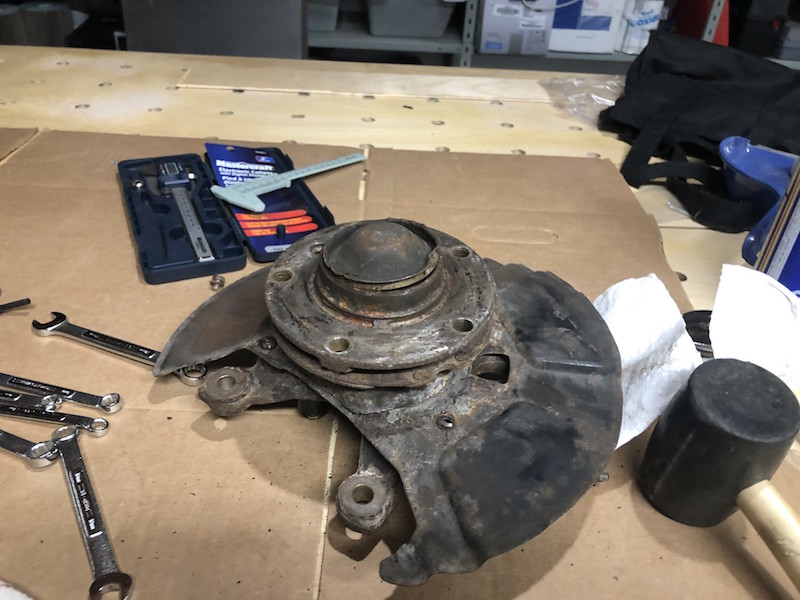 Time to dismantle and clean up the front hubs.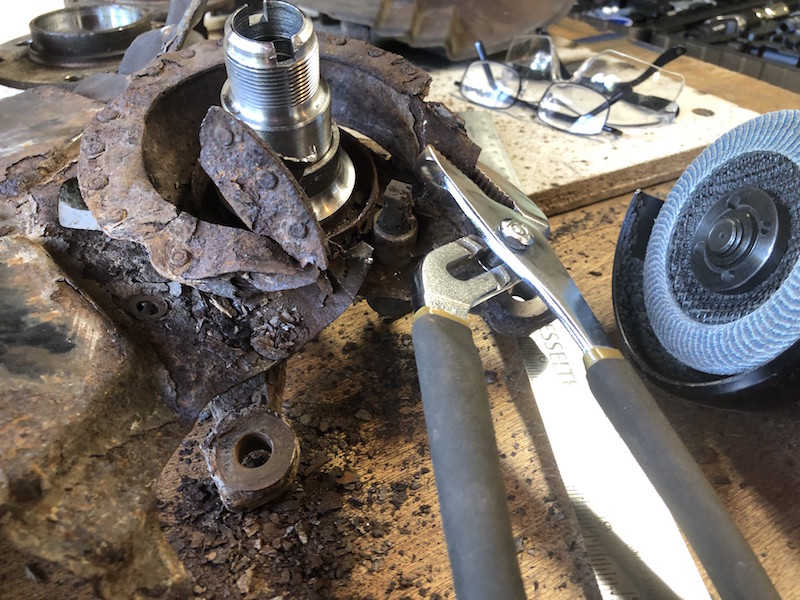 Fortunately, most of the rusty sheet metal bits are not needed.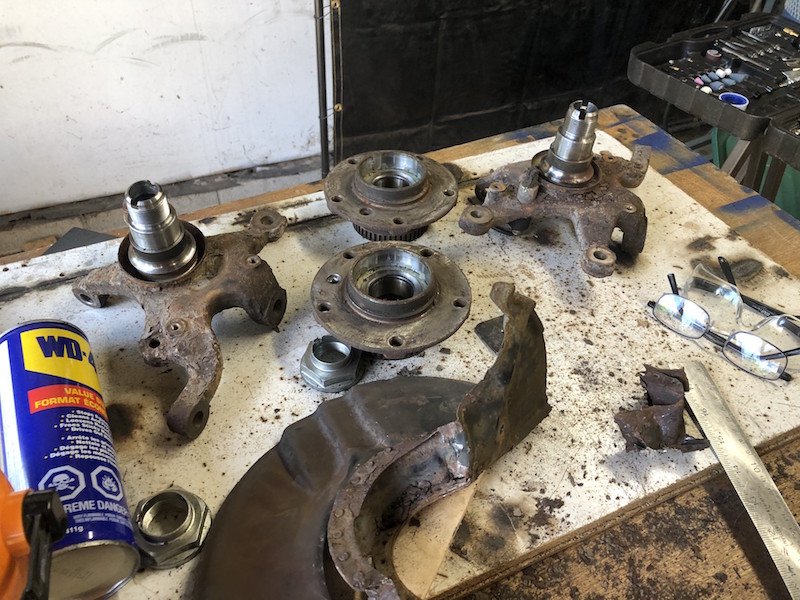 Here are the important bits in need of cleanup.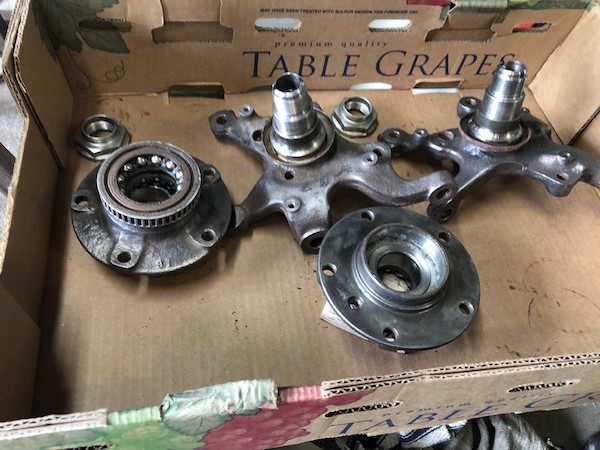 Angle grinders with wire brushes and a pneumatic needle gun do the job.