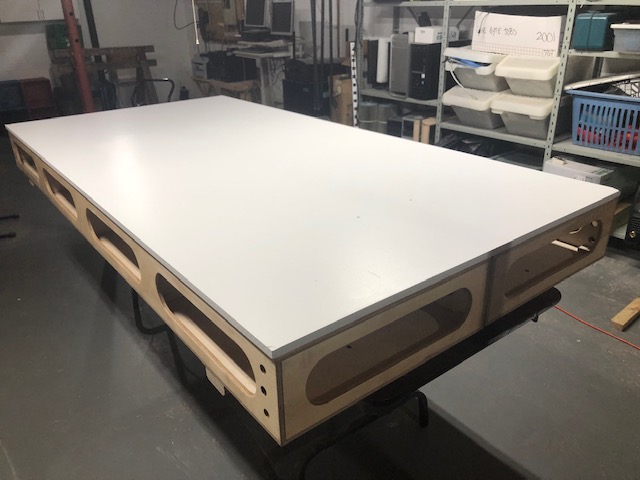 I was really happy with the way the bench turned out. The last thing I wanted to do was mess it up by welding a bunch of steel on it, that was never in the cards. I bought a 3/4 inch thick sheet of sacrificial MDF to lay over the table and painted it white with leftover ceiling paint.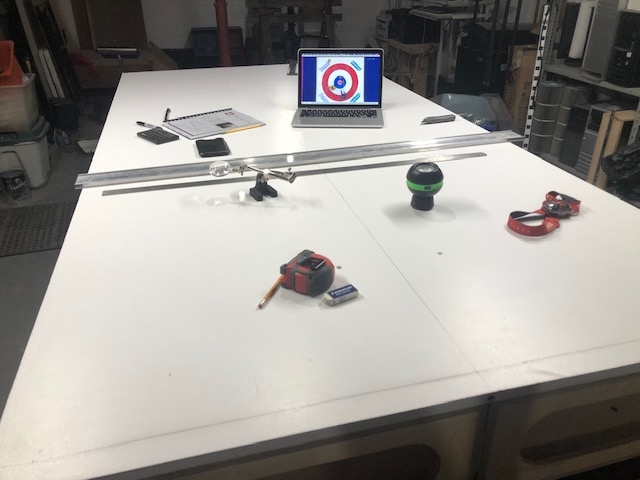 The next job was to mark lines for the lower frame tubes. A fine tipped marker and a good long steel ruler make the job go easier. Adding a centerline comes in handy for checking a lot of dimensions. You can enjoy watching curling while you work, it is February in Canada after all.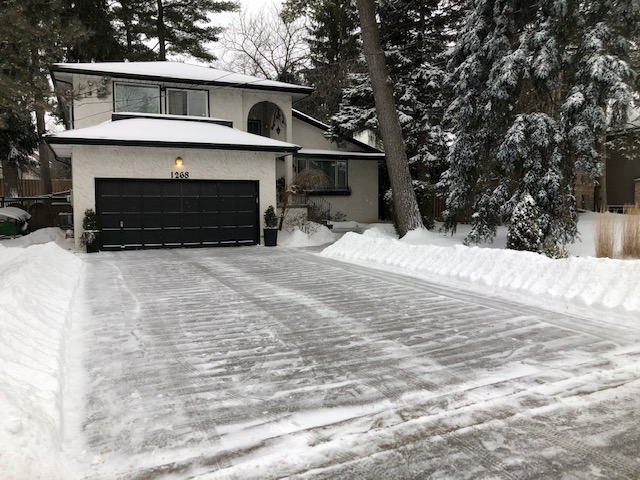 Occasionally I need to take a break and shovel the driveway.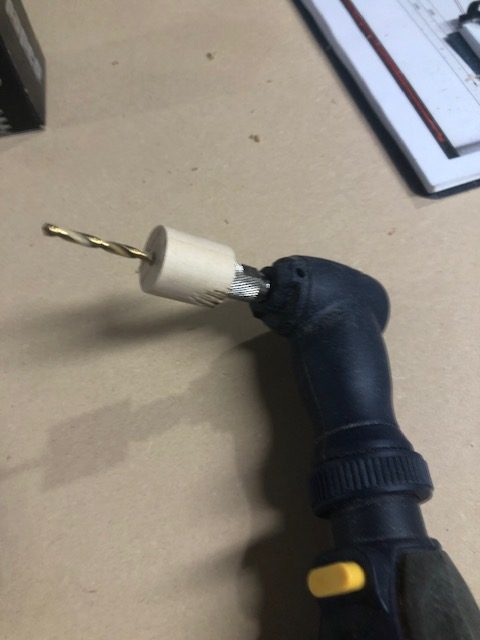 I was planning on using the holes in the bench top to clamp all of the lower frame tubes in position. In order to do that I needed to make holes in the correct location in the MDF sheet. I used my Dremel tool with the 90 degree head and a small drill bit. I made a 3/4″ diameter guide with a hole for the drill to pass through. Now I could drill through from the inside of the table. I put the guide in the hole in the bench top and drilled up through the MDF. Now I had a well centered pilot hole in the MDF.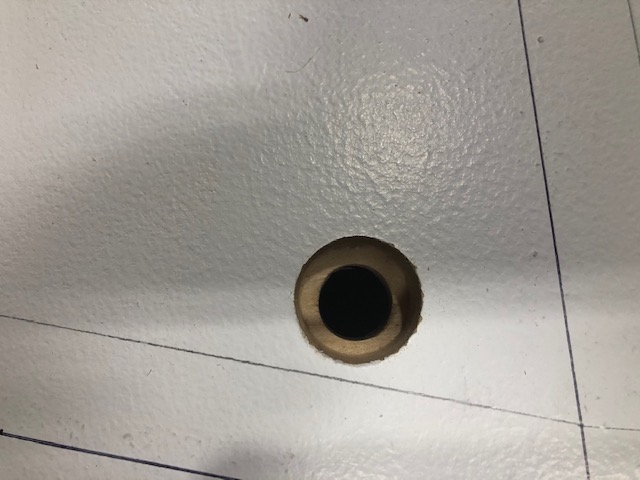 Now I drilled a 1.25″ hole with a Forstner bit using the pilot hole as a guide.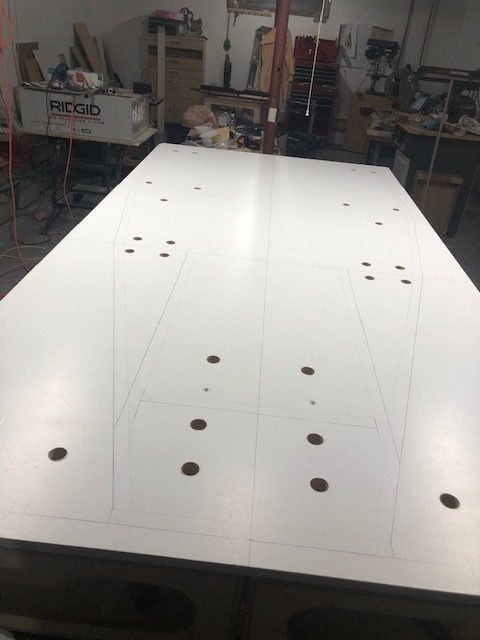 All lines laid out and clamping holes drilled.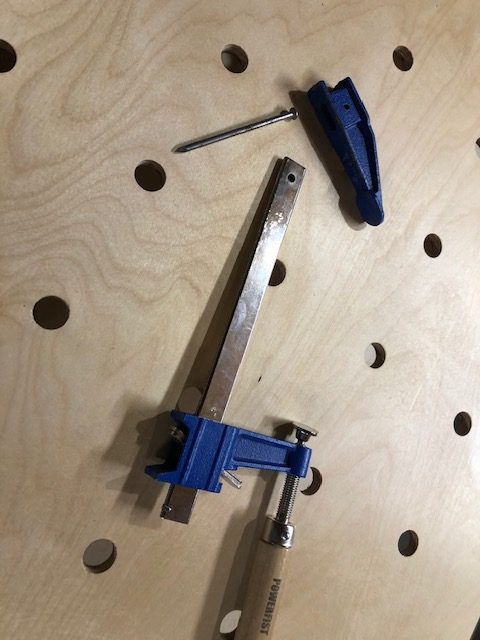 I will be using 6″ bar clamps to hold down all the lower frame tubes. The rivet that holds the head of the clamp on will need to be drilled out and the head pressed off. The bar is ground down a bit so the head can slip on and off easily. Now the bar can be put through the hole and the head slipped on inside the work bench, a pin is slipped through the head and bar and the clamp can be tightened. This sounds a bit cumbersome but I quickly got pretty fast at it.
The 4″ hole spacing on the bench does not line up in the perfect position for all of the frame tubes to get clamped directly. Some of the tubes will get clamped indirectly.
Wooden blocks were added to the MDF top to make alignment of the frame tubes easy and accurate.